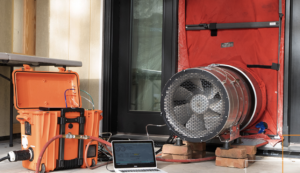 For over 20 years now, we've improved a number of homes as well as businesses like hotels, schools, and even restaurants with our AeroSeal technology.
We aim to help our customers make their homes and businesses more comfortable, their families healthier, and the environment cleaner, all while making their homes workspaces in the world a better place.
THERE'S NO DENYING THE RESULTS
Our sealing technology has been named "one of the most beneficial energy technologies
for American consumers."
Here's why:
Reliably Comfy
Enjoy every room in your house. No more hard-to-heat spaces. You'll even sleep better.
Healthier Air
Say goodbye to dirty air, allergens, and contaminants blowing all over your house.
Real Savings
Realize an annual savings of up to $850 per year on your heating and cooling bill.
Better Performance
You'll get the most out of your system – more air from your vents and longer system life.
Eco-Friendly Home
Be proud of a more efficient home. You'll save money and the planet at the same time.
Fast & Easy
We're in and out of your home in a few short hours. You'll feel the results immediately.
When you're ready to learn how AeroBarrier of Arkansas can help improve your office's air quality and comfort, give us a call at (501) 413-9411! We look forward to working with you!