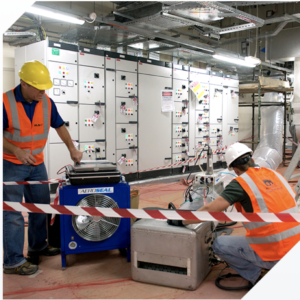 When you're needing to increase the energy and air quality in your office space, Aeroseal from AeroBarrier of Arkansas is the perfect solution you need.
Here's why:
With our commercial duct sealing treatments, you're able to reduce your energy consumption. So much so, that the Department of Energy ranks duct sealing as one of THE most effective ways to reduce energy costs.
Duct sealing is the best way to improve your indoor air quality. That's because leaky ductwork is a key contributor to poor indoor air quality, directly impacting the health and well-being of a building's occupants.
Ventilation issues can be a serious problem. That's because this wastes energy costs money, and greatly reduces air quality. With duct sealing, you can significantly improve the ventilation.
Meet Code & Spec with duct sealing. Building and energy codes change frequently, but with Aeroseal projects, you can pass inspection every time.
Our technology helps increase comfort and energy efficiency in everything from hospitals, hotels, and universities to municipal buildings, military facilities, and offices.
Save energy with Aeroseal from AeroBarrier of Arkansas on your next commercial project!